NGO in Special Consultative Status with the Economic and Social Council of the United Nations.
Sankalp
Access to Quality Education
What is Sankalp?
"Education is the most powerful weapon which you can use to change the world" – Nelson Mandela
Sankalp means "Oath" in English. Sankalp is our oath to ensure quality education to the children from poor and marginalised communities, through community schools, government establishments and many of our own social centres. We impart quality learning through innovative teaching learning materials and pedagogy, and also provide opportunities for holistic development through life skills, extra-curricular activities, talent development etc. Education empowers the poor, enhance skills and opens up opportunities for sustainable livelihoods, but also enables people to lead a life with dignity. It is the foundation of any society to boost economic growth and development. Globally, the importance of education is reflected in the declaration of Sustainable Development Goals (SDGs). In our Constitution article 21-A clearly says- to provide free and compulsory education of all children in the age group of six to fourteen years. However, it is evident that a large section of poor and marginalised communities are still deprived of such a vital fundamental human right. For more than three decades ISI across the country have been working towards providing quality education for the children in rural and remote areas, to reach the unreached children of our country."Sankalp" is the network of all such initiatives undertaken across India. The primary focus of Sankalpis the children from poor and marginalised communities who have little or no access to quality education.
Why SANKALP
This programme is to assist the most marginalized children in rural and urban India, in their all-round development, so as to enable them to move towards amelioration of their condition through their participation in the process of development. These ISI responses as captured in SANKALP – "the education empowerment accompaniment programme" through Learning Enhancement Centres" were initiated to respond to the current needs of the Learner. It was recognized that the Right to Education has improved the physical access of children to primary education but failed in a big way to ensure equitable quality education for all.
Sankalp – Context Based Models
Based on our knowledge and experience, gathered from extensive field work, reason and reflection, we have comprehended three components for imparting quality education-

emotional competency
social competency
academic competency

Academic competency focused more on Subject knowledge, comprehension, analytical skills, articulation etc. Emotional competency majorly captures self-dignity, self – esteem, self – confidence, positive outlook, interpersonal relationship etc. Social competency is basically about rights, values, social consciousness etc.
Our model achieves the expected levels of academic, emotional, and social competencies in students through successive stages of intervention complimentary to the school education, as listed below-
Village Complimentary Education Centres (CECs)- CECs are at the village level. These centres aim to mobilize village community towards education of their children
Support Education Centres (SEC)- It aims to fill the gaps and provide for the deficiencies in the existing govt. education system through additional educational measures and community mobilization activities.
Cluster Resource Centres (CRC)- CRC is at the cluster level. These centres aim to link individual motivation of children in neighboring villages towards education.
Holistic Short Duration Residential Training- Hence, short duration residential trainings are organized to withdraw them from the negativity of the villages to inculcate in them self-motivation, self-respect, self-belief, value of cleanliness, discipline and provide them with an ideal learning atmosphere.
Youth Resource Centres (YRCs)- These centres aim to guide students of senior secondary or tertiary education at the Panchayat/Block level through motivation, development of personality and attainment of greater academic excellence.
Kishori Clubs- Kishori Clubs aim to empower girls by giving them access to information about their rights (including their sexual and reproductive health) and equip them with life skills which build their self-confidence and help them to raise their voice and concerns.
Ambedkar Prerna Dal (APD)- The programme is designed to enhance the quality of education for children and to achieve academic excellence, at village level.
Impact and Field Stories
ISI through its various interventions reaches directly to 6.32 lakhs marginalised persons from Dalit, Muslim, Tribal, Mushahar and other communities in the villages of our focus states. Through our advocacy, campaign and public engagement efforts, we intend to reach out to more and more communities.
An independent assessment was done in one of our interventions at Bhethia, Bihar. Few of the highlights are as below-
Report suggests that learning skills of mahadalit children in Bhethia, Bihar studying in the primary section has greatly increased by more than 76%.
Our holistic approach towards the all-around development of children has increased the interest of children in academic activities by more than 75%.
Regularity and self- study in children has also been noticed to increase by 30%*.
Our engaging and interactive curriculum has helped to increase the enrolment and attendance of students in Regular/Mainstream Schools have increased. It is pertinent to mention that a strong community mobilization has motivated the families to join their children in SECs and CRCs. A steep rise in enrolment and retention of Mahadalit students in mainstream schools is a remarkable achievement.
Sankalp – National Scenario
We are spread in 23 states in India, with more than 1000 centres and being supported by 2032 teachers. Sankalp program is tailored to the need of the children; language of instruction is in the mother tongue of the child, at many centres.
Demographic Composition of the Target Communities in Project areas-
State

Districts

No of Villages

Main Communities

Bihar

West Champaran, Madhubani, Rohtas, Patna, Gaya, Darbhanga

459

Musahars and Other Dalit communities, Tharu Tribe

Jharkhand

Ranchi, Dumka, Pakur, Sahibganj, Hazaibagh, Chatara, Chaibasa,

300

Tribals like Munda, Santhal, Pahariya, Musahars

Chhattisgarh

Jashpur, Kanker, Koriya, Raigarh, Bilaspur

200

Gonds, Kodakus, Agharias

Andhra Pradesh

Srikakulam, Visakhapatnam, East Godavari, West Godavari, Guntur, Parkas,

300

Tribals like Saura, GotiKoyas, Konda Reddy, Gadaba, Kandh,

And Dalits

Tamil Nadu

Erode, Thiruvalur, Perambur,

300

Urali and Irular Tribe and Dalit communities

Kerala

Wayanad, Palghat

200

Paniya and Urali Tribe, Migrant Tribals, Dalit Fisherfolks

Assam

Sonitpur, Kokrajhar, Lakhmipur, Tinsukia, Biswanathpur

100

Mainly Tribals like Munda, Oran, Bodo etc. and Nepalis

West Bengal (Darjeeling)

Darjeeling, Jalpaiguri,

100

Mainly Tribals like Munda, Oran, Bodo etc. and Nepalis

Maharashtra

Nashik, Palghar, Thane, Sirpur, Nandurbar

300

Katkaritribals, other tribes and Dalits,

Uttarakhand

Almora

100

Tribals and Mountain communities
Sankalp:Education Accompaniment Program
Education Accompaniment Program called 'SANKALP' is a collective of Indian Social Institute's education initiative in South-Asia to enable access to quality and inclusive education for the poorest sections of society. It has been enhancing the educational development of the socially excluded communities in remote and inaccessible areas over the last four decades.
SANKALP is an early childhood to a post-schooling programme operated through Learning Enhancement Centres (LECs) spread across South Asia. The programme provides accompaniment to over 100,000 children for their learning and overall development.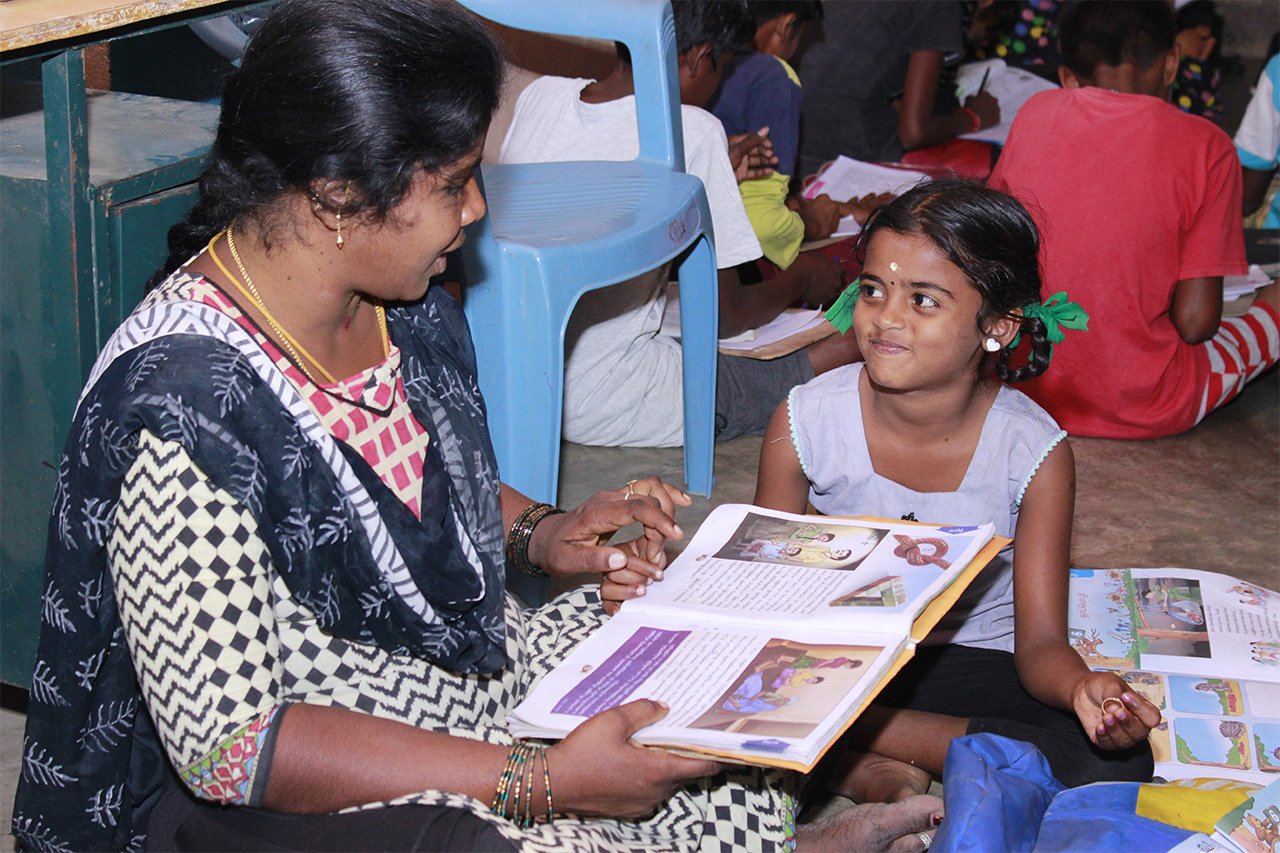 SANKALP
3 Tier Learning Structure
Preschool Education

Pre – School Education for the Children in the age-group between 3 to 6 years

Pre- Schooling Initiative: These types of program are run through Child Resource Centres (CRCs), Balwadi-Marathi medium, Kilbil-Hindi-Marathi Medium and Nursery-English medium centres set up in small hamlets and slum areas of metros to cater to the needs and demands of the communities settled there (mostly migrants from Maharashtra, UP and Bihar) and also in Migrant-Refugee community who are primarily settled in dense inaccessible forest areas.

Each centre has about 30 children and one Instructor and the timings are different in different locations for 3-hours. Balwadi is one of the major programs providing Door-Step education to the children in the age group of 3 to 6 years.

The focus is on community mobilisation, enrollment, retention and creating an environment and orientation for learning.
Elementary education

Non-residential limited hours study program: for learners of class 1-5

Several Hamlet/village level centres have been run for drop out children from marginalised communities throughout India. The children under this programme are given coaching in academic subjects through Village School, Supplementary Education Centres (SCEs), Human Resource Centres (HRCs), The Learning Enhancement Centres, Non-Formal Education (NFE) Centres. Children learn through group study, access to the library for reading materials, sports, and cultural activities, etc.
Secondary Education

Short Duration Residential Training: For Learners of Class-6 to 8th

High school, Hostels, Youth Resource Centres (YRCs) and Grihini Schools have been set up throughout India with residential coaching facilities for both girls and boys from marginalised communities, wherein they take part in 15-days residential training of 3-times a year (a total of 45-days) in which intense trainings are held. These classes are primarily focused to enhance the leadership skills and engage the students in activities which results in their personal growth and skill development.
The Impact
The SECs were undertaken by ISI to facilitate quality and inclusive education for the poor and vulnerable children. In the past three decades, more than 20,000 youth passed through the education centres, are making an immense contribution to the development of their communities.
Children at Balwadis are able to build friendships and relate to other communities and castes which are clear signs of the new self and inclusion.
Government Schools to which these children go for regular studies and with whom we share the SANKALP Model, have tried to become more inclusive in their approach.
Each Institution under SANKALP program is a registered Association which has done pioneering work for the last three to four decades and are well known for their contribution to social development.
Each Institution is well served by qualified, experienced and competent personnel.
The components of the 'SANKALP' LEC:
MLL (Minimum Level of Learning) framework is adopted for SECs in Patna Province.
In other places, generally the Govt. School textbooks are followed.
Largely in NFEs\\\\SECs\\\\Tuition Centres, a Targeted Approach is followed to meet the deficiency of the learners for better coping with the School system.
In Andhra Pradesh, Children are helped to do the Home Work given by Schools and Coaching for Entrance Examinations to qualify for admission in Gurukul Schools.
In Hazaribagh NFE program, Revision of chapters taught in Govt. Schools is a focus.
In Patna, HRCs/CRCs above Cl-6 follow the NCERT Curriculum and Govt. Syllabus.
Preparation for Examinations and Certification done by CBSE or State Boards.
Chirag book was published by reading well researched learning material developed jointly by Govt. experts and READ Practitioners.
Chirag- Hindi and Bhojpuri Bi-Lingual book helps to learn Hindi alphabets, songs, slogans, and Math.
PRABHAT, another ISI organization published Khilte Phul (a bi-lingual book on Maithili and Hindi).
Manthan published Gyan Deep, language primer.
MPSM-CERRT has developed 60-educational charts to learn Marathi, English, Math, Science, Social Studies.
Books, Primers, Teachers Hand Books, CDs and A-V Aids.
Storybooks and Computer Teaching Aids.
Project Partners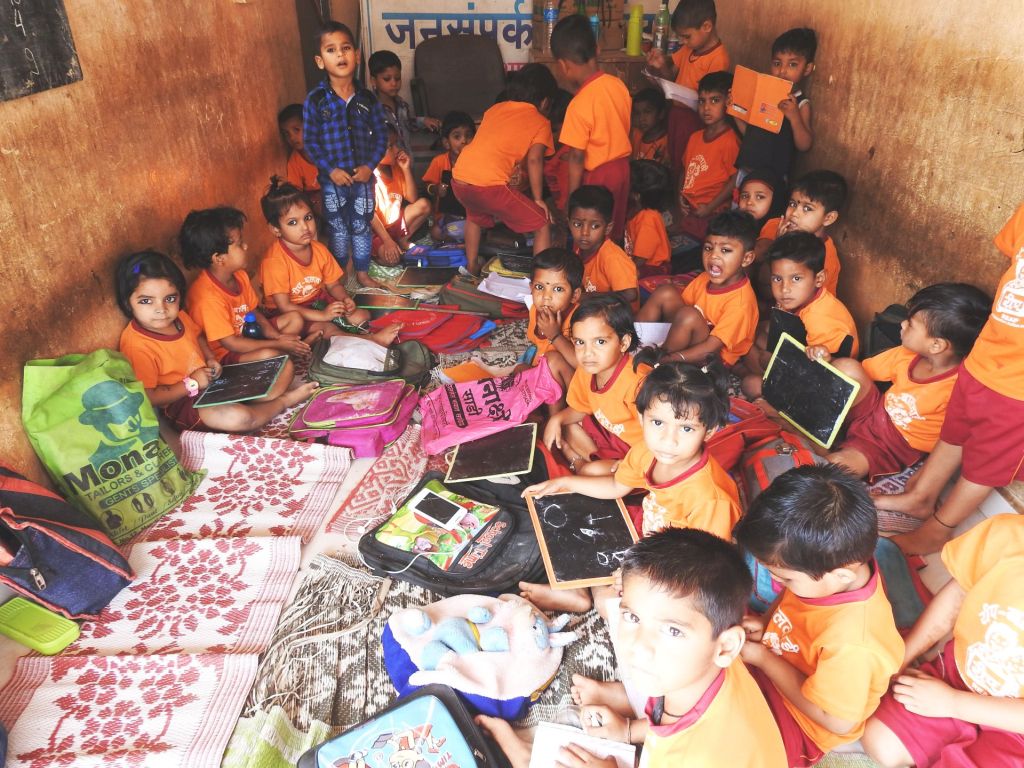 Reach Education Action Programme (REAP)
Reach Education Action Programme began to remedy low quality of education, limited level of interest by the officials in some government-run institutes that these children were enrolled in pre-primary and primary children up to standard VI. REAP conducted supportive classes teaching these children 3 hours a day, six days a week. It also ended up with various government schools through its Village School Intervention Programme (VSIP). In the VSIP program REAP provides trained teachers to these schools to do remedial work with slow learners, these classes go under their respective schedules.
Rural Education Action for Development (READ)
The genesis and existence of READ to be a part of the struggles of the marginalised people in their areas is directly associated with the Patna Jesuit Province in particular. This attempt to be part of the poor in their lives and struggles is known as a social apostolate.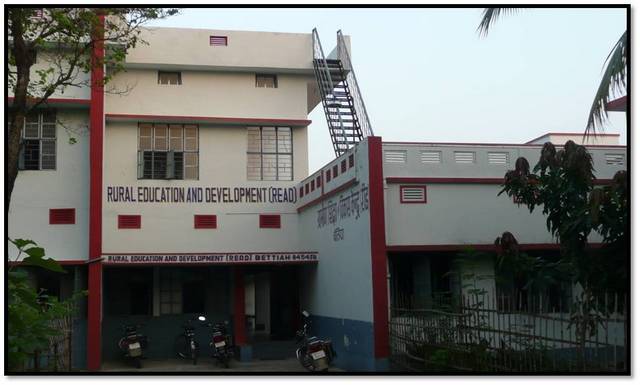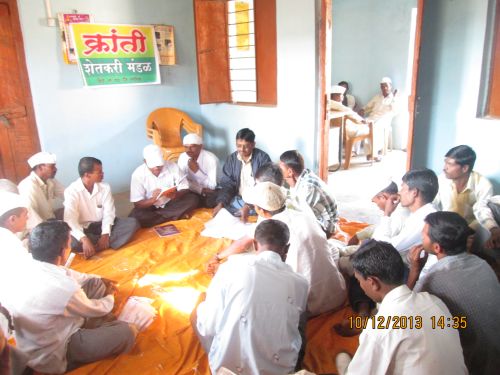 Maharashtra Prabodhan Seva Mandal (M. P. S. M.)
MPSM is a Supplementary Education and Ecology partner of Jesuit Conference of India, is a voluntary organisation based in Nashik district committed to rural development through educational initiatives. It educates Adivasi children through Village Learning Centres, Village Libraries, Mobile Computer Unit, Developing Learning Kits for Rural Education and Training of Community Based Tutors. Apart from this there are hostels to support formal school education for Adivasi boys and girls and for Adivasi youth attending university and professional courses.
Vishwa Mandal Sevashram, Shirpur
VMS works chiefly with Adivasi and scheduled castes, most of whom are below the poverty line, irrespective of their caste, creed or any social bias to improve their living conditions through socio-economic, educational and health programmes. Under Sankalp, there are residential programs running for young adults through 25 village level learning centres the students receive classes in English and Maths and also on personality development.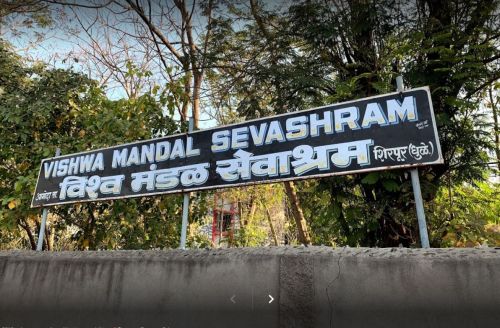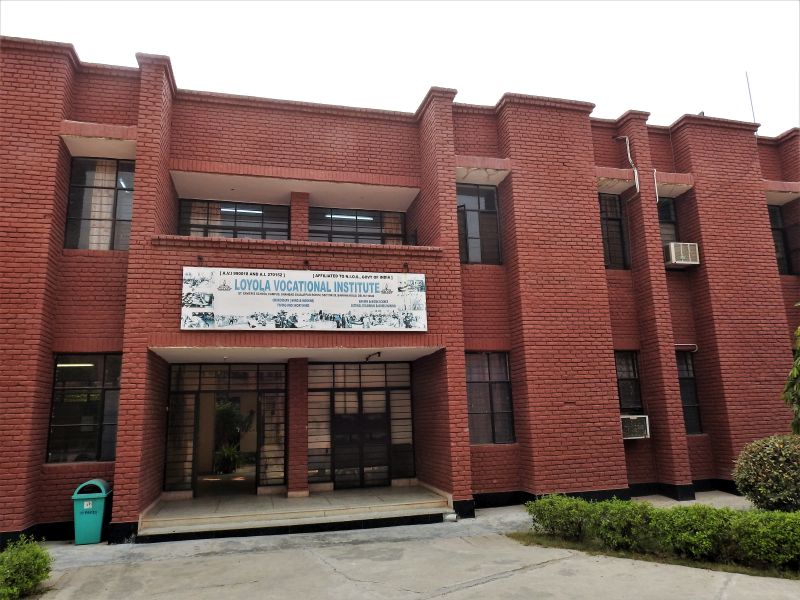 Loyola Vocational Institute, Delhi
The institute undertakes informal classes for 200 children hailing from nearby slum areas in Rohini and Bawana. The classes are conducted in several micro Learning Enhancement Centres under the umbrella program "Sankalp". Remedial classes slow learners through 11 coaching centres. These children are mainly studying in nearby government schools. The teachers assigned for this initiative conduct classes either in their own houses or in their terraces according to the availability of a place. Balwadi centres is another initiative run by the Institute for children in the age group of three to six years from the surrounding slums. Currently, 162 students attend Balwadi classes in Bawana and J.J. resettlement colony centres. The children are taught the basics of arithmetic and trained to develop reading and writing skills. The institution at present has six Balwadis, four at JJ colony and two in Bawana.
Copyright © 2022 Indian Social Institute . All Right Reserved